02/09/17 - Increasing Labor Efficiency Through Foodservice Technology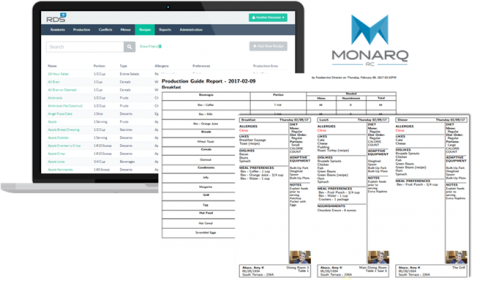 Long gone are the days of manually creating and maintaining tray cards and tallying counts by hand. As technology in senior living foodservice becomes more prevalent, an increasing number of facilities are ditching their labor intensive old ways for a more efficient alternative. Web-based, user friendly software makes learning and maintaining an electronic system an easy reality for many foodservice operators. 
If you are a facility still manually creating tray cards and/or tallying preferences and meal selections by hand, ask yourself the following questions:
How many hours does your staff spend manually writing and editing tray cards to capture diet order, beverage and preference changes?

How often do you spend time sanitizing tray cards or completely replacing them?

How often is a resident served something that is a dislike because the tray card is difficult to read? Do you then prepare the resident an alternative?

How many hours does your staff spend tallying beverage counts, preferences, nourishments and meal selections?

How often are those tallies accurate?
Your response to the above questions may add up to several hours per week or possibly per day. The hours saved by automating these processes with foodservice software reduces labor costs, improves accuracy, as well as increases the staff's availability to interact with residents to enhance their mealtime experience.
In a conservative approach, estimating a labor savings of just one hour/day at $15.00/hour will add up to an annual savings of over $5,000 - easily off-setting the cost of our web-based products.
To learn in more detail how our applications can increase resident satisfaction, resident safety and staff efficiency, view a pre-recorded demonstration of Resident Dining Solution (RDS) here.
Connect with us!